News
Posted by DDI Store on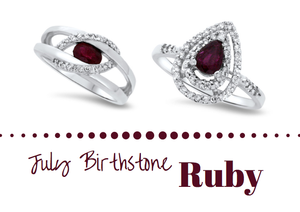 In Need of Harmony, Balance and Happiness in your Life? Try a ruby on for size! July Birthstone is the RUBY. This gem has been a very popular gemstone for over 2000 years! The ruby is one of four stones that are included in the "Precious Gems" category along with Sapphire, Emerald, and Diamond. The rarest color of ruby is called pigeon's blood which is a fiery shade of red, with a subtle hint of blue or purple. These rubies are more valuable than others because of their brilliance and transparency. Some fun Folklore of RUBIES Rubies are a...
Posted by DDI Store on
June Birthstone // Alexandrite and Pearl   June gets lucky when it comes to birthstones because they have two! Pearl and Alexandrite are the lucky gemstones that are for June birthdays.   Alexandrite is a rare stone and is more expensive because of this. It was found in the 19th Century and does not have the kind of lore and history that other gemstones have. It was given its name because the stone was discovered in Russia on Prince Alexander II's birthday.   Miners first discovered this stone when they were mining emeralds. They did not think the stones were...
Posted by Amy Thiessen on

Spring fever has definitely hit Direct Diamond Importers! We are so ready to get out .... to Chicago!  Postcards have been sent, now we are carefully selecting our pieces to bring to the show. If you would like to see something particular, shoot us a message! Show details:  April 20 - 23rd, 2017 Transworld's JF&A Show Donald E. Stephens Convention Center Booth #1217 Hours: Thursday, April 20th: Trade Buyers Only: 9am - 10am All Buyers: 10am -5:30pm  Friday, April 21st: 9:30am - 5:30pm  Saturday, April 22nd: 9:30am - 5:30pm Sunday, April 23rd: 9:30am - 5:30pm   And! You won't want...
Posted by Amy Thiessen on
We are busy getting ready for one of our very favorite times of the year… TUCSON. This year we will be at our three locations:   Pueblo Gem Show RiverPark Inn Court Pavillion #53, 54, 55 Jan 27 - Feb 8 Hours 10 AM - 6:30 PM Daily Open to the Public 712-320-4661 G&LW Gem Mall 4475 South Country Club Road Cactus #1510 Blue Jan 28 - Feb 8 Hours 10 Am - 6 PM Daily Buyer Registration Required G&LW Holidome 4475 South Country Club Road Pavillion #567 & 666 Jan 28 - Feb 6 Hours 10 AM - 6...
Posted by Amy Thiessen on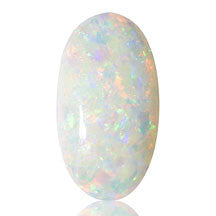 Did you know: In the Middle Ages, opal was considered a stone that could provide great luck because it was believed to possess all the virtues of each gemstone whose color was represented in the color spectrum of the opal Opals are a very soft stone, and must be treated with care. Because of the softness, almost all opals are cut into a cabochon. A cabochon looks domed or like a half sphere. This arched shape makes the gem less susceptible to damage during wear. The cabochon shape also allows light to "dance" across the gem- increasing an opal's brilliance. ...
---